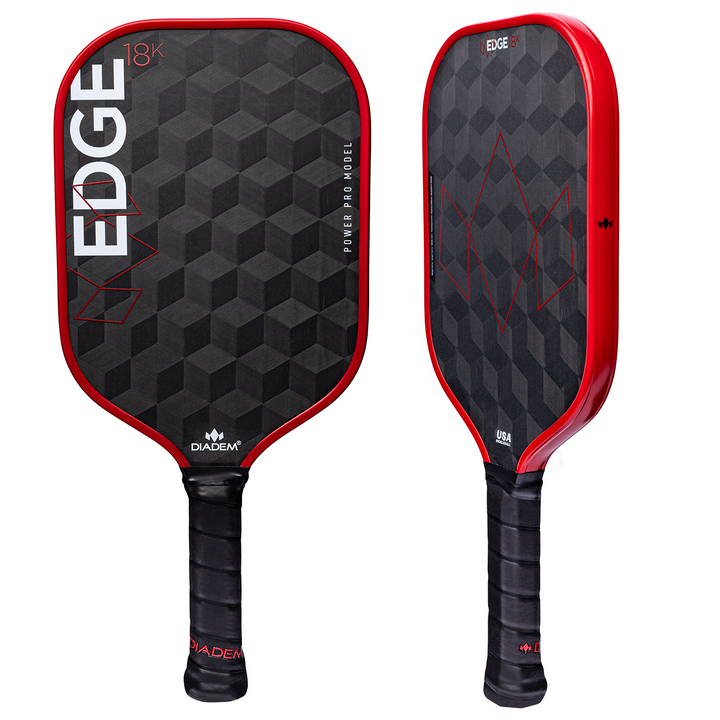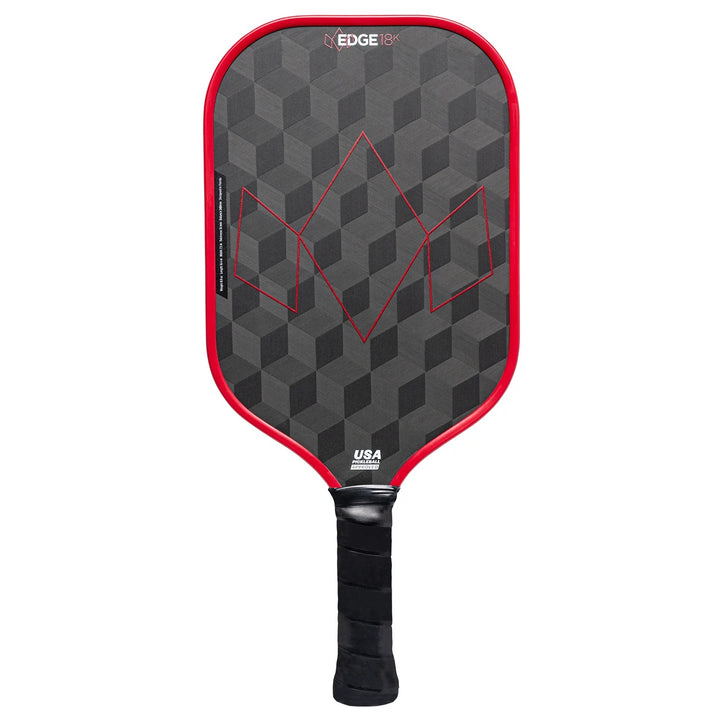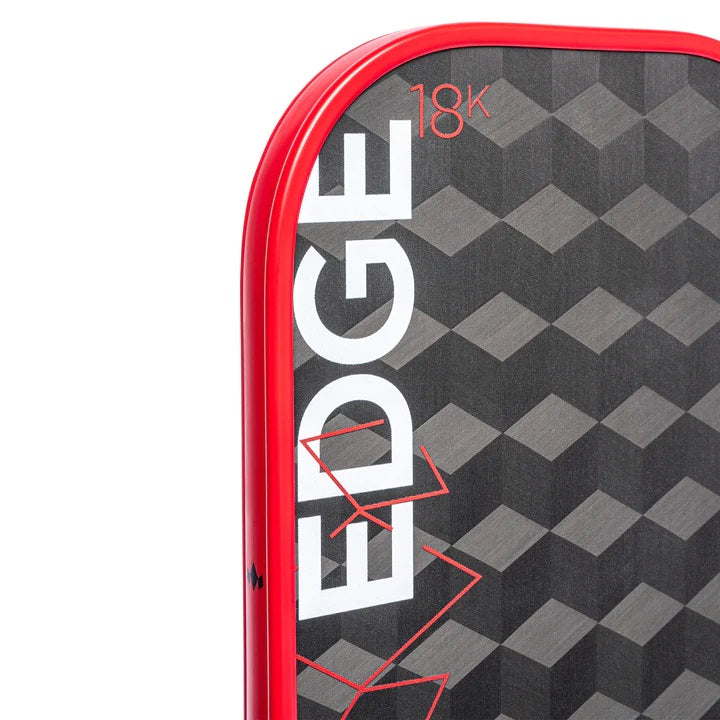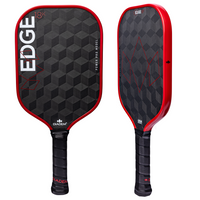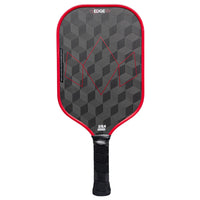 Diadem Edge 18K Power Pro Pickleball Paddle
Overview
The Diadem Edge 18k just got a powerful friend in the Edge 18k Power Pro Model.  Designed to enhance power while maintaining spin, this new model includes Diadem's Core Molding System (CMS) or Thermoformed construction.
With CMS the entire paddle is hot press molded and injected with foam around the edges for control, stability, and comfort.  Most importantly, CMS provides power for those players who want the state-of-the-art 3D 18k carbon fiber spin machine, but also want the extra pop of a thermoformed paddle.
Along with the Thermoformed construction, this Power Pro Model also includes a longer handle at 5.7" long so you will have plenty of room for a secondhand.  Designed for the high-level player in mind, players have access to more power and more reach with the Edge 18k Power Pro Model.
The Edge 18k Power Pro also includes the Edge Shield Pro edge guard.  This edge guard enhances the paddle's durability without sacrificing its sleek aesthetics.  The extra lip of high-density plastic on the corners gives you protection from the ground and paddle scrapes for longer-lasting durability.
Whether you are a weekend warrior looking to take your game to the next level or a top 10 pro on the PPA/MLP/APP/NLP/EPP/JPP/YXP Tours, the Edge 18k Power Pro is the most technologically advanced paddle on the market, crafted for power and spin.
USAPA Approved 
Edge 18k Standard Specs:
Weight: 8.00 oz
Length: 16.4 in
Width: 7.5 in
Thickness: 16mm
Balance: 240 mm
Honeycomb Density: 8mm PP 
Face: 3D 18k Carbon Fiber
Handle Length: 5.3 in
HOW THE  HECK IS THE
game played?!
Pickleball is a simple paddle game played with a net and on a court, similar to tennis.
Find out how to play!