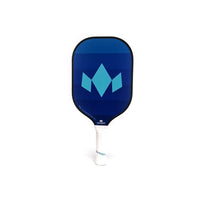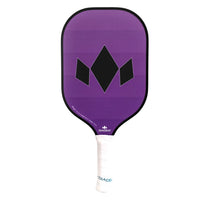 Overview
Introducing the Diadem Team Paddles! Perfect for getting the friends and family together for some fun on the courts. Our Team Paddles come in four different color ways, which includes Diadem Teal, Fire Red, Tropical Green, and Powder Purple! 
Product Specs:
Weight - 7.6 oz 
Length - 16 in
Width - 7.6 in
Thickness - 14 mm (0.55 in)
Balance - 240 mm
HOW THE  HECK IS THE
game played?!
Pickleball is a simple paddle game played with a net and on a court, similar to tennis.
Find out how to play!