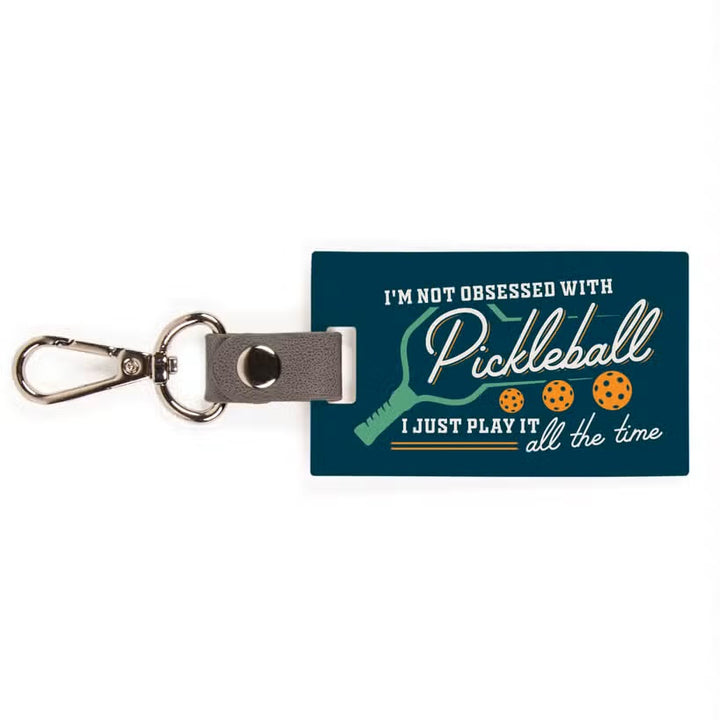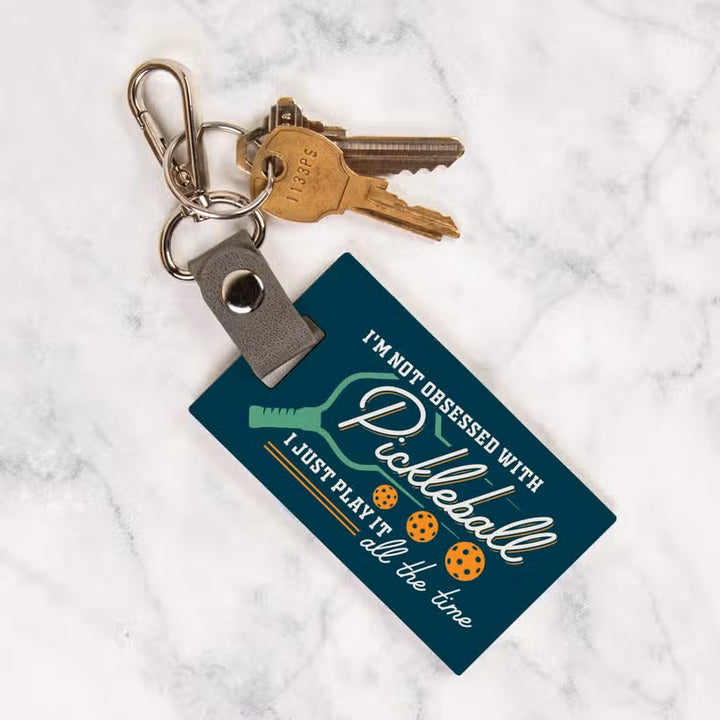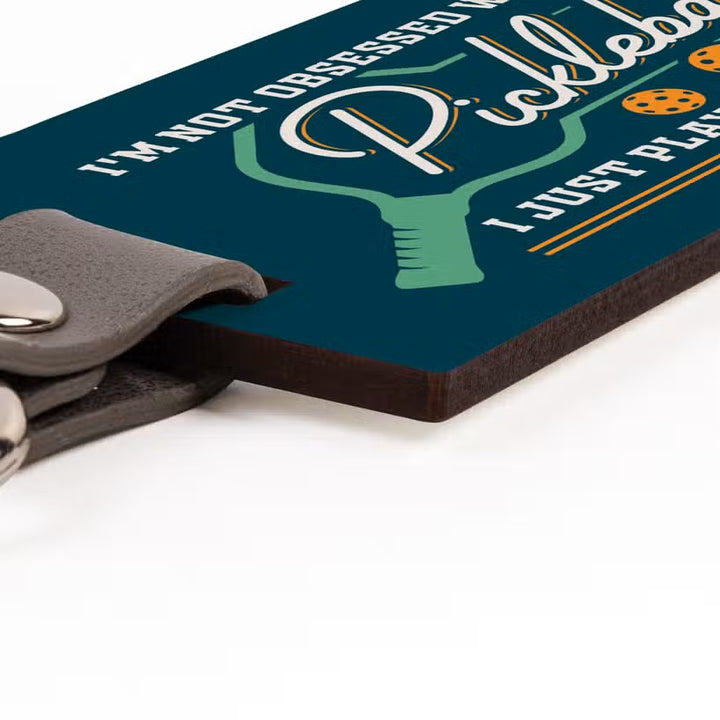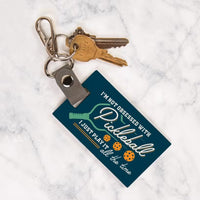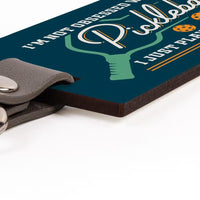 I'm Not Obsessed With Pickleball Keychain
Overview
Functional and fun, this keychain can be attached to a set of keys, purse, or tote to easily distinguish as your own.
Details
• Dimensions: 2″ x 3.5″ (5.1 x 8.9 cm)
• Weight: 0.8 oz (22.7 g)
HOW THE  HECK IS THE
game played?!
Pickleball is a simple paddle game played with a net and on a court, similar to tennis.
Find out how to play!