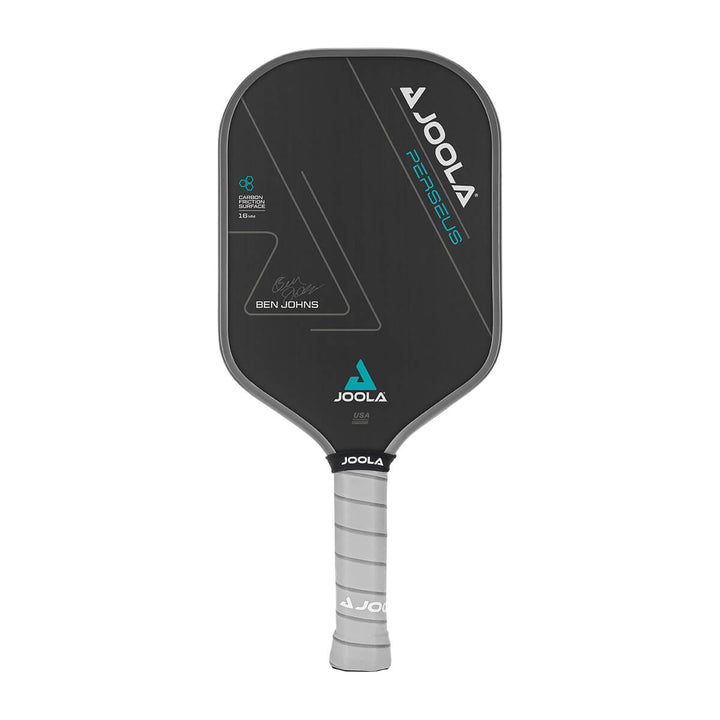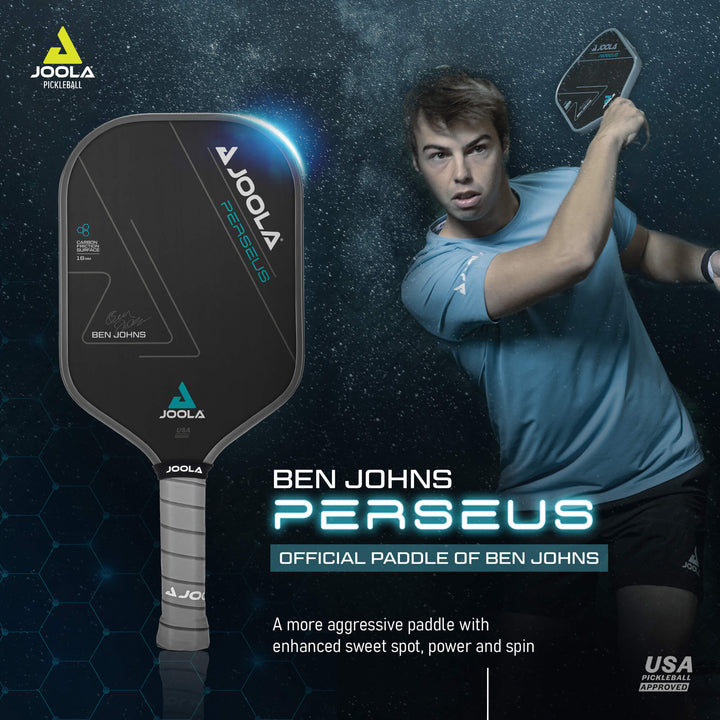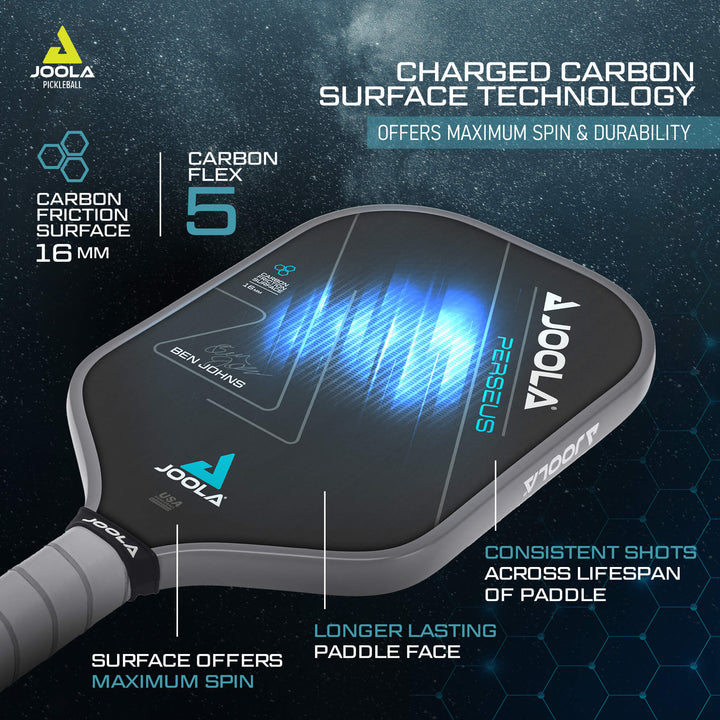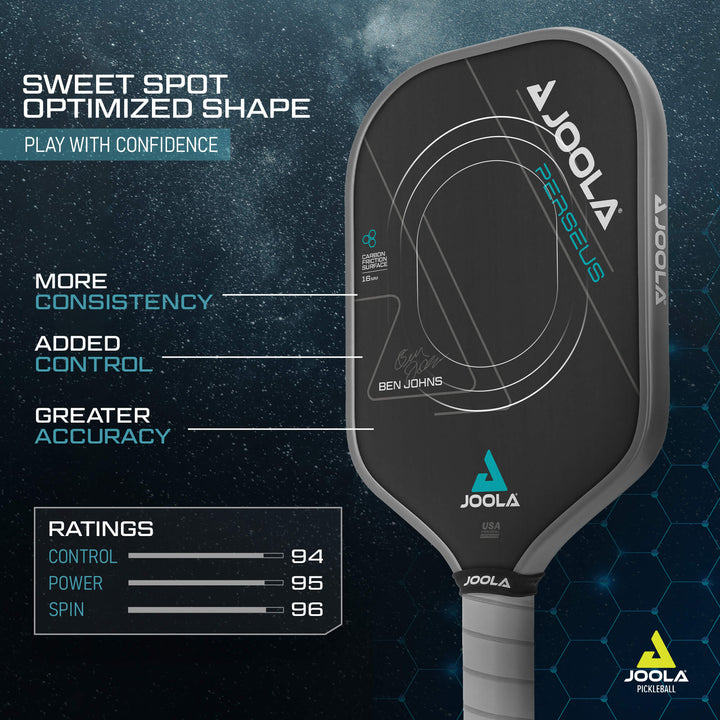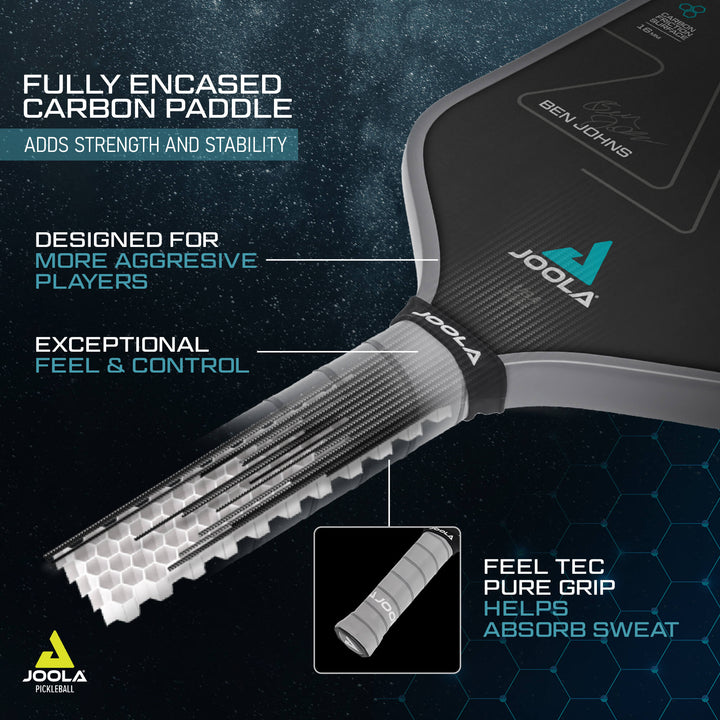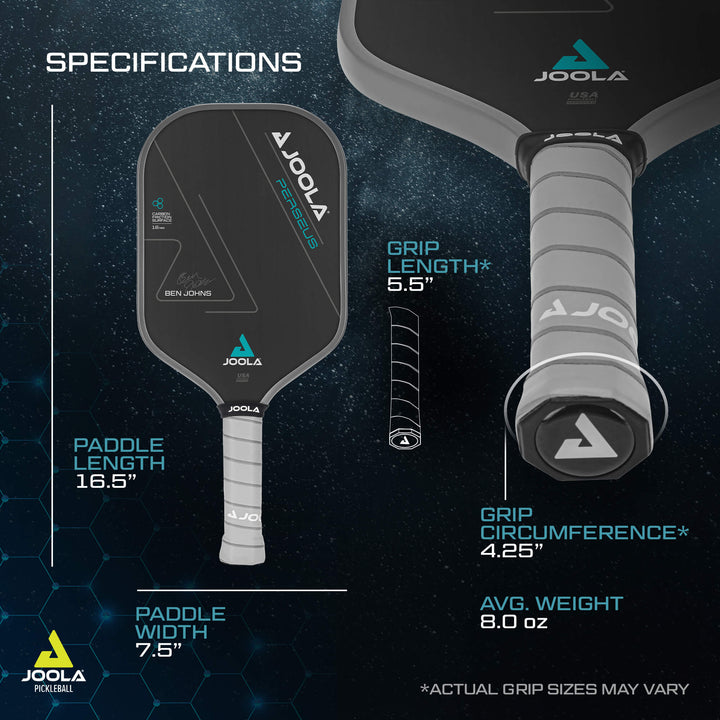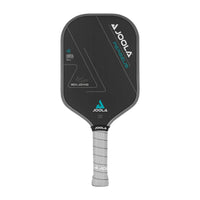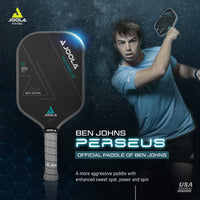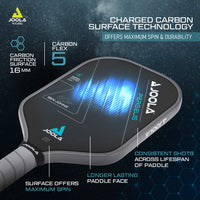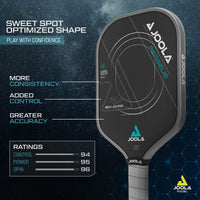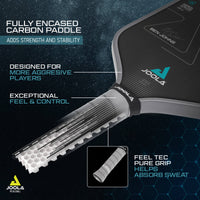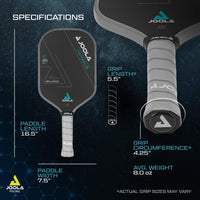 JOOLA Ben Johns Perseus CFS 16 Pickleball Paddle
Overview
Ben Johns' new paddle has been carefully engineered, utilizing direct R&D feedback from the World #1 pickleball player, to win in competition. Boasting new Charged Carbon surface technology, the JOOLA Ben Johns Perseus CFS 16 provides impressive power and pop and produces incredibly precise shots. The sweet spot-optimization expands the optimal hitting area and enhances your connection to the paddle, so that you are always in command of your game. The paddle is further bolstered by a grippy Carbon Friction textured surface to generate maximum spin. The carbon-framed design fortifies the paddle's strength and durability to ensure a consistent playing experience game after game.
HOW THE  HECK IS THE
game played?!
Pickleball is a simple paddle game played with a net and on a court, similar to tennis.
Find out how to play!