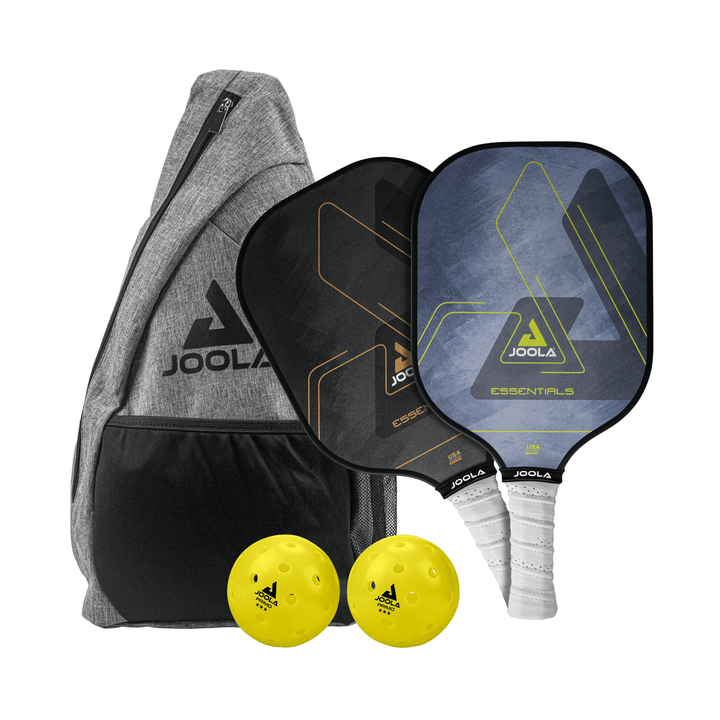 JOOLA Essentials Pickleball Paddles & Balls Set
Overview
Two JOOLA Essentials Pickleball Paddles, two JOOLA Primo Balls, and a JOOLA Essentials Sling Bag are included in this set. The JOOLA Essentials Paddles' response polymer core with fiberglass surface provides great pop. This JOOLA Essentials Pickleball Set is great for recreational players looking to play with family and friends.
HOW THE  HECK IS THE
game played?!
Pickleball is a simple paddle game played with a net and on a court, similar to tennis.
Find out how to play!