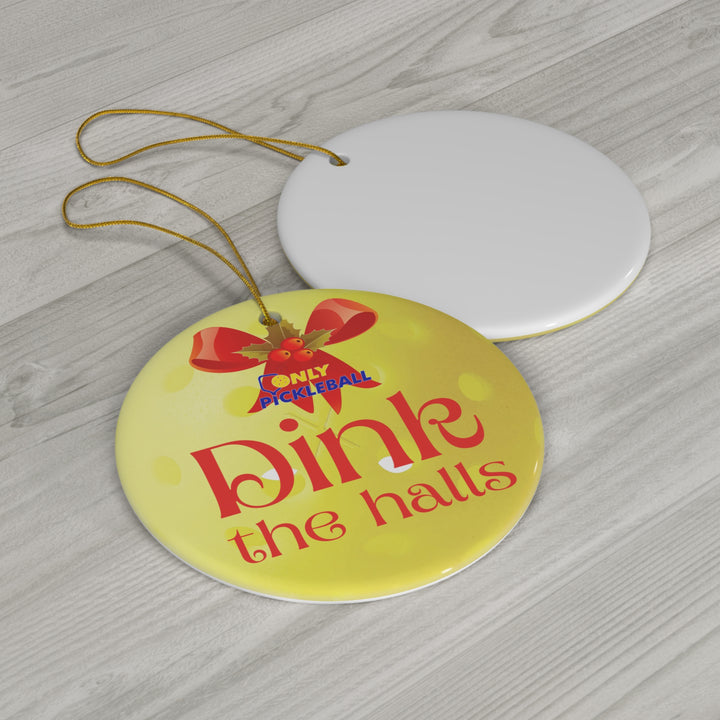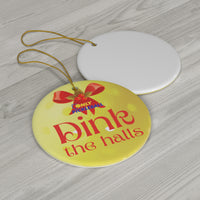 OP Ceramic Ornament Dink the Halls
Overview
Get your own set of Deck the Halls Christmas decorations from Only Pickleball to make your tree hip, traditional, or funky to suit your unique style. These custom-made Christmas tree ornaments can be the perfect heirloom to use year after year, generation after generation. The ceramic ornaments are available in a round pickleball shape.
.: 0.125" (3mm) thick high-quality ceramic
.: Shape - Circle
.: One-sided print
.: Hole and gold-toned hanging string included
.: The height of the hole can slightly deviate
.: Each pack contains a single ornament
HOW THE  HECK IS THE
game played?!
Pickleball is a simple paddle game played with a net and on a court, similar to tennis.
Find out how to play!