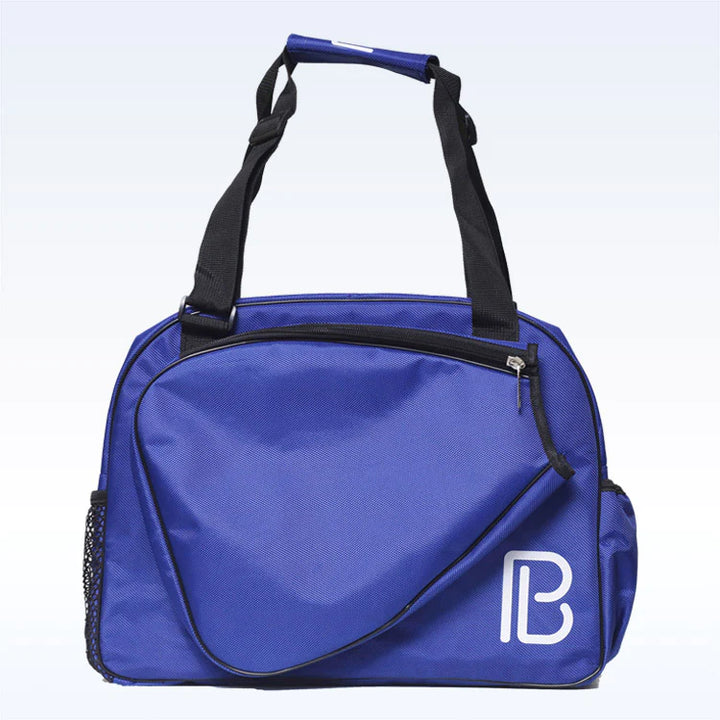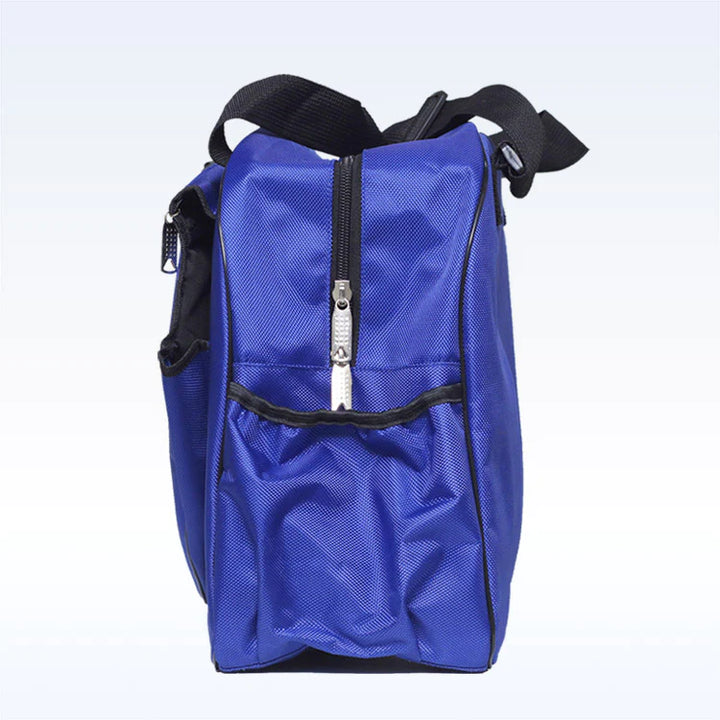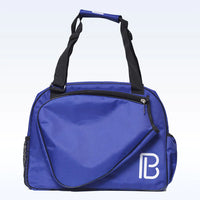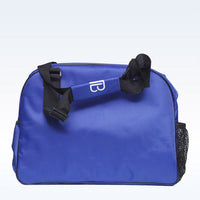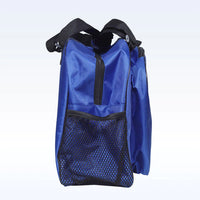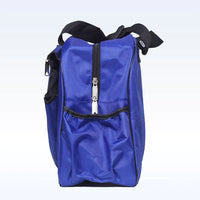 Pickleball Bella Cobalt Blue Duffel Bag
Overview
This women's pickleball bag was expressly made for pickleball players! It can fit multiple paddles in the designated outside paddle holder, and has room for more on the inside. Designed by pickleball players, it's the perfect bag to hold all your essential belongings both on and off the court.

BAG EXTERIOR 

-Includes 

 

a "paddle case" specifically designed to store and protect your pickleball paddles. The bag is lined with a protective material so your paddles won't get scratched or damaged.

-Includes a mesh water bottle holder.

-The top straps of the bag can be easily fastened together and hung from a fence.
-Dimensions: 16.5 x 6.5 x 11 inches.
BAG INTERIOR 
-Includes a phone pocket, a pocket for your pickleball balls, and another compartment for your personal belongings.
-Ventilation holes are included to make sure your bag and belongings, stay nice and cool.
HOW THE  HECK IS THE
game played?!
Pickleball is a simple paddle game played with a net and on a court, similar to tennis.
Find out how to play!