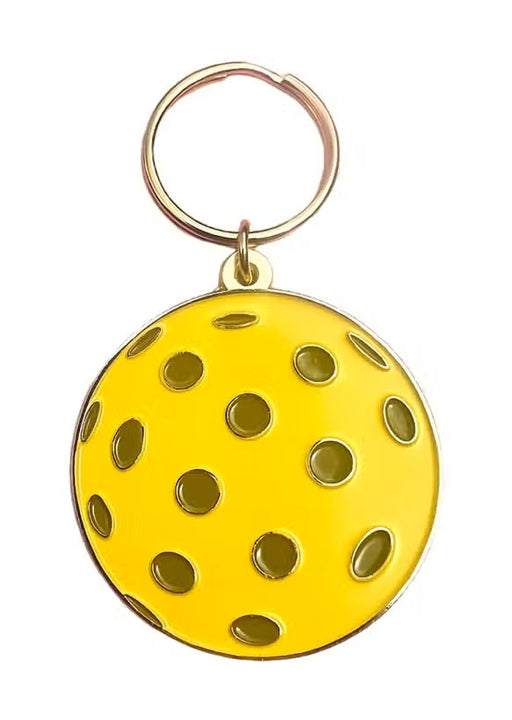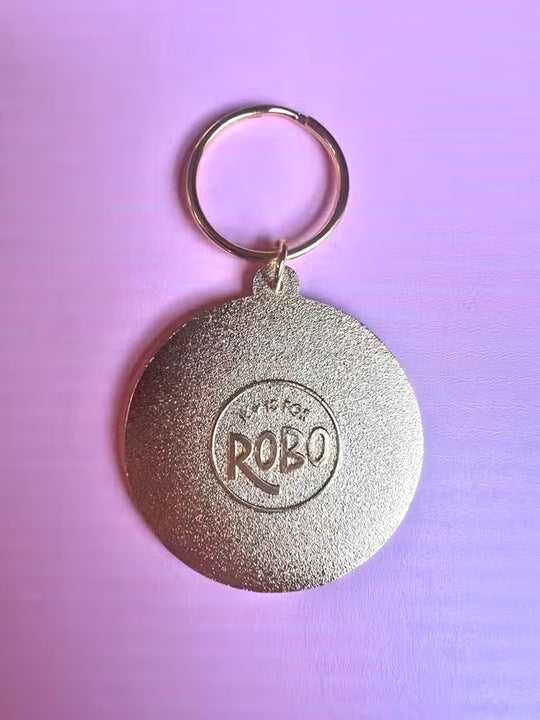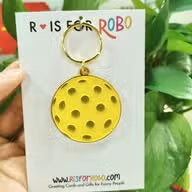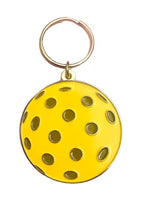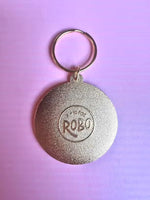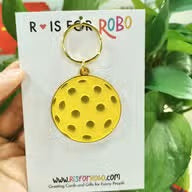 Overview
Pickleball Ball Large Gold Keychain
Brighten up your keys or Pickleball bag with this bright Pickleball Enamel Keychain!
Featuring a vibrant design and made with hard high quality metal, this durable keychain is sure to impress.
- Enamel Keychain
- Gold Keychain
- Pickleball Size: 1.75 x 1.75 inches
- Keychain Size with Ring: 3 inches
- Color: Yellow
Comes with Packaging: Card Backing + Clear Plastic Sleeve for Protection
Card Backing Size: 3 x 4.75 inches
HOW THE  HECK IS THE
game played?!
Pickleball is a simple paddle game played with a net and on a court, similar to tennis.
Find out how to play!