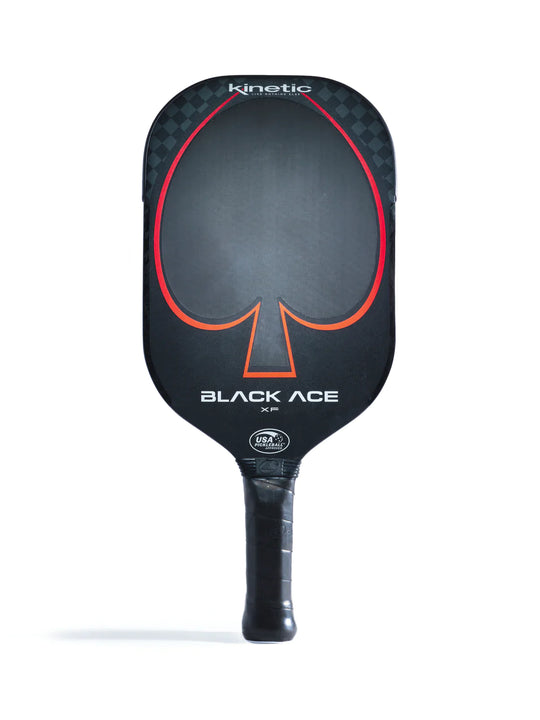 Prokennex Black Ace XF Pickleball Paddle
Overview
The Black Ace XF by ProKennex, which stand for extra face, is the longest, most powerful paddle in the Black Ace family of paddles. 

The elongated paddle face not only adds more reach for the player, but raises the sweet spot slightly further north, giving those that wield it more leverage at contact, meaning more power and more spin. 

This paddle is the first ever thin core, aerodynamic, kinetic, elongated, single piece paddle ever made available to the public.  


Paddle Weight: 7.9 ounces
Handle Length: 5.1 inches
Paddle Length: 16.4 inches
Paddle Width: 7.5 inches
Grip Width: 4"
HOW THE  HECK IS THE
game played?!
Pickleball is a simple paddle game played with a net and on a court, similar to tennis.
Find out how to play!